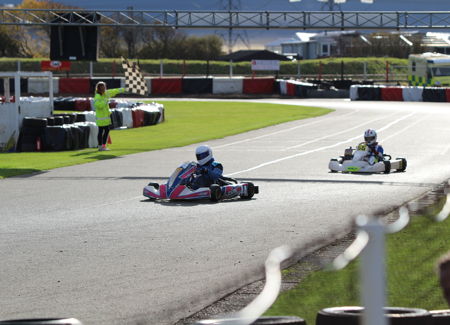 Jack
Year 8
Year 8 student Jack Brown entered his first Go-Karting race championship recently. He started training early in 2021, after having to make a huge sacrifice of quitting his football team to focus on Go-Karting.
In his first race, Jack raced at Lydd Kart International Club Winter Championships and came second in his first heat and fifth in his second heat (due to poor tyre choice by his pit crew due to slight rain at the time). In the finals, he won his first trophy by coming 3rd in his Mini Max Class.
The championship goes for 6 months so hopefully this is the start of a very enjoyable and successful season for Jack!