Word of the Week
As part of our commitment to developing students' vocabulary, we have redesigned the 'Word of the Week' initiative to introduce students to academic words that are used across different subject areas. Each week, students will be introduced to a different academic word, separated into Key Stage 3 and Key Stage 4 & 5. They will have the opportunity to earn achievement points throughout the week by using the Word of the Week appropriately in their verbal and written responses.
All of the words will be taken from the Academic Word List (for further details go online: http://www.uefap.com/vocab/select/awl.htm). Our aim is to help students approach and understand academic material in any subject with more confidence. Research tells us that vocabulary skills are strong indicators of academic success and that having a wide vocabulary empowers children and adults to participate confidently and meaningfully in the world around them.
Parents are encouraged to use the words too and to continue fostering a love of reading in the home, given that reading and a wide vocabulary go hand-in-hand.
The Poster and PowerPoint slides used during the week are available below, under the relevant Key Stage heading.
Our Words of the Week
Key Stage 3 - Word of the Week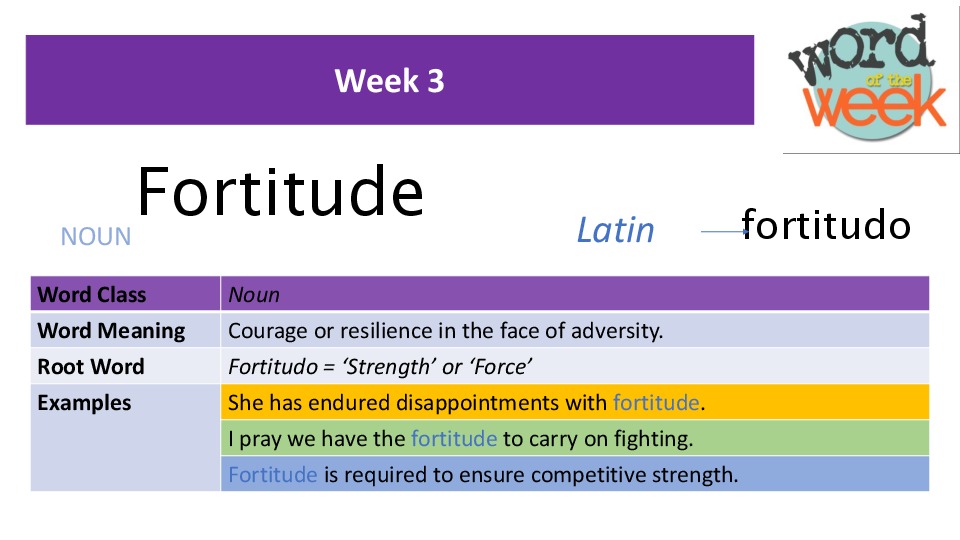 Key Stage 4 and 5 - Word of the Week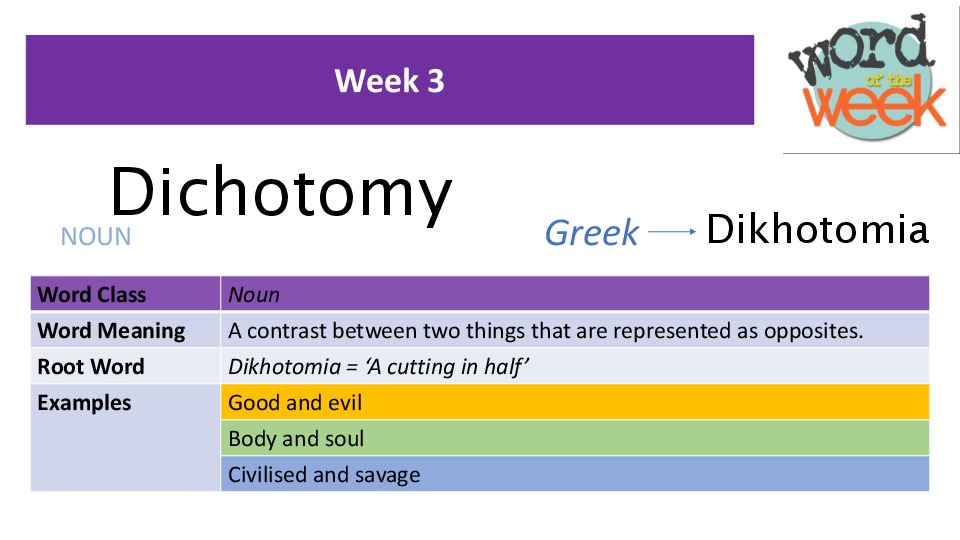 KS3 - Previous Words of the Week
KS4 and KS5 - Previous Words of the Week